Mikes Quality Tree Service
Mikes Tree Service customers have seen impressive results with our feeding programs on both new tree plantings and established older specimens. The feeding program we recommend for your trees is developed after carefully reviewing your site analysis, soil tests, your tree species, and the age and condition of your specimens.
Mikes preferred tree feeding method is the liquid root zone injection which delivers nutrients ready for immediate uptake by the tree. When situations warrant it, we also have other methods available as alternate solutions.
Tree feeding programs are closely linked to pest management. Both programs support optimal cultural conditions and improve tree vigor while reducing pest populations. Our certified arborists delight in the science of designing an effective tree feeding program for each tree whose care is entrusted to us.
Mikes Tree Service Provides Free Estimates!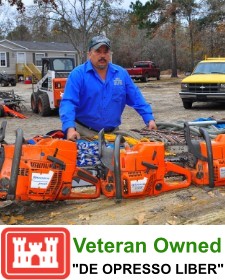 Mike Ostas IV
Mikes Quality Tree Service Proudly Supports The South Carolina Troopers & Sheriffs Associations